WestPoint Home Reintroduces Martex
Posted on 
March 24, 2015
 by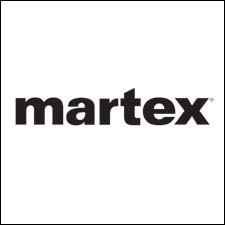 NEW YORK–WestPoint Home is reintroducing Martex with a new social media campaign and a sweepstakes focusing on bath towels.
Yesterday, WestPoint began a social campaign (operated through WestPoint Home's Facebook, Twitter, and Pinterest channels) to educate followers about choosing the right towels and highlight Martex's rich heritage—going back to 1914—by showing a rare selection of original archival, midcentury Martex ads. Posts will be searchable via hashtags #martex, #martex100, and #since1914.
Tomorrow, Wednesday, March 25, Westpointhome.com will run a one-day special on Martex Towels featuring prices from when the company celebrated its Golden Jubilee 50 years ago. Martex Egyptian Bath towels will be $1.69, hand towels--89 cents and wash cloths--35 cents.
Also, WestPoint Home kicked off its Martex Sweepstakes through Amazon.com, and winners will take home a variety of Martex-branded products with a new one offered each day. Sharing on Twitter and Facebook with the hashtag #since1914 will also give contestants another way to win, with a six-piece Martex White Abundance towel set giveaway. Plus, contestants can check http://www.westpointhome.com/martexlOO daily for new sweepstakes.
"We are very excited to be bringing new energy to our 100-year-old flagship brand through product innovation, trade advertising and our social media campaign all in support of a dozen new core bed and bath placements at some of the largest and most prestigious retailers in the USA and Canada," said Normand Savaria, CEO of WestPoint Home. "One thing we have learned over the past year is that the consumer has a strong affinity for the brand, so we are positioning it as a cornerstone of our e-commerce initiatives."