Sears Canada Cuts Loss in Q1
Sears Canada narrows Q1 loss
Posted on 
May 26, 2015
 by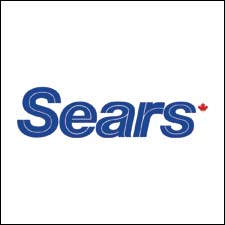 TORONTO-Sears Canada reported a first-quarter net loss of C$59.1 million (about $48.8 million), compared to the net loss in last year's first quarter of C$75.2 million (about $68.2 million).
The retailer was able to stanch some of the red ink thanks primarily to cost reductions. Selling, general and administrative expenses fell 15.9 percent in dollars and 317 basis points as a percentage of sales, to 42.7 percent. Thanks to a slimming down of cost of goods sold, gross margin tacked on 81 basis points to finish at 33.6 percent.
Net sales in the quarter, which ended on May 2, dropped 9.7 percent to C$697.2 million (about $575.4 million). This included a decline of 4.3 percent in same-store sales.
Ron Boire, Sears Canada's president and CEO, said, "We began to see signs that our business was performing better this quarter. Same-store sales, although still negative, decreased by less than in any quarter last year."
Saying that "much work lies ahead of us," Boire added that Sears Canada will proceed with its transformation plans, which primarily involve moving from a simple multichannel retailer to "an effective omnichannel retailer. The transformation involves an integration of products, pricing, marketing, infrastructure and distribution capabilities to allow customers to shop how they want, when they want and where they want."
Boire also said Sears Canada will strive to improve its product offerings, citing new apparel relationships the retailer has created with Cherokee, Liz Lange and Wayne Gretzky. He also stressed the company's commitment "to providing Canadians with our Canada's Best products in multiple lines across the store."