Surya's Satya Tiwari EY Entrepreneur of The Year Finalist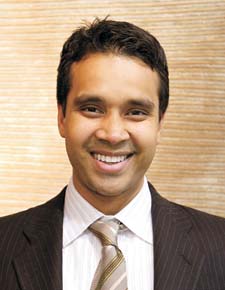 Satya Tiwari

CALHOUN, Ga.- Surya President Satya Tiwari has been named a finalist in the Family Business Category for the EY Entrepreneur of The Year 2015 Award in the Southeast region by Ernst & Young, marking the second consecutive year that he has been recognized with this honor.
The EY Entrepreneur Of The Year awards celebrate the country's most innovative business leaders. Finalists are evaluated and selected by an independent panel of judges based on their business vision, financial performance, demonstrated leadership in driving innovation and commitment to social responsibility.
Tiwari assumed the role of company president in 2004, and under his direction, Surya has grown organically from $2.7 million in sales in 2004 to $100 million during the most recent fiscal year, the company said. In late 2015, Surya will open a one-million-square-foot state-of-the-art corporate headquarters and distribution center, bringing an additional 200 jobs to the North Georgia region.
"When my father, Surya Tiwari, started Surya in 1976, he had a vision to not only provide consumers with beautifully handcrafted rugs but also to always put his customers first," said Tiwari. "When I joined Surya, I was excited by the challenge of taking the company to the next level. Like my father, I knew that the key was to really listen to customers' pain points and then find creative ways to help them succeed.
"As consumers become more design savvy and more companies enter the home accessories space, it has become increasingly important for our customers to find ways to differentiate themselves," Tiwari added. "We will continue to push the envelope to give them all of the tools needed to build a successful home-accessories business. It is an honor to be named a finalist for the EY Entrepreneur Of the Year Award and I share this recognition with our customers as well as with the entire Surya team."
Winners from the Southeast region, which encompasses Alabama, Georgia, North Carolina, South Carolina and Tennessee, will be announced at a black-tie awards gala on Wednesday, June 24 at the Country Music Hall of Fame and Museum in Nashville.
The EY Entrepreneur Of The Year National Overall Award winner will be selected from the pool of regional winners and announced at the annual awards gala in Palm Desert, Calif., on Nov. 11, 2015.