Euro-Pro Renames Itself SharkNinja
New name part of global rebranding campaign
Posted on 
July 22, 2015
 by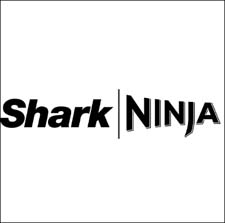 NEWTON, Mass.-Euro-Pro, the manufacturer of Shark floor-care products and the Ninja line of small electrics, has adopted the corporate name SharkNinja to capitalize on the awareness of each brand, according to a company statement.
The company, with revenues of $1.6 billion, will use the new identity to highlight its global brand campaign, according to a company statement. The new name will also be part of an effort to attract top talent to the company, which plans to hire more than 100 associates throughout the world in the next 90 days.
"We spent the past five years focused on building innovative products that deliver on our promise to 'positively impact people's lives,'" said Mark Barrocas, president of SharkNinja. "We are proud of our success and are excited to solidify SharkNinja's position as one of the world's leading household appliance companies, as well as a top employer in North America, China and Europe."
SharkNinja has also launched a real-estate strategy involving the signing of a lease for a new 150,000-square-foot corporate headquarters in Needham, Mass., and the search for new facilities for its employees in Alabama and Suzhou, China, along with the opening of an office in Toronto. In the past year, it has opened a distribution center in Chino, Calif., a sales office in Wakefield, United Kingdom, and a design center in downtown London.