NY Now Promises Global Flavor
Posted on 
December 29, 2014
 by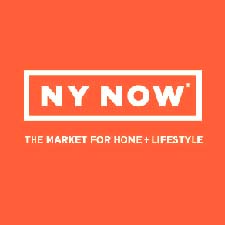 WHITE PLAINS, N.Y.-The winter edition of NY Now will have a strong international flavor, according to show owner and organizer Emerald Expositions. More than 400 international companies and 55 countries will be represented at the show, which takes place Jan. 31-Feb. 4 in New York.
"The extensive representation of companies from around the globe points to NY Now's position as the essential U.S. market for retailers who want to shop the world," said Randi Mohr, NY Now co-director and vice president. "The depth of global resources available at NY Now, in conjunction with global import handcrafts at the concurrent Artisan Resource, are unparalleled in the industry."
International exhibitors are well-represented throughout NY Now's collections-Home, Lifestyle And Handmade. The Home collection will feature two pavilions in Home Furnishings + Textiles: Worldwide Import/Export (Brazil), with 11 companies, and UBIFRANCE, with 13 companies. In addition, Accent on Design--presented as part of the Home Collection--will showcase two collectives: Accent on Japan, with five companies, and British Design Group, with three companies.
The Handmade collection will highlight international resources through two international pavilions: British Contemporary Crafts, with 19 companies from the UK, and IEC - Berlin Inter Expo Consult GMBH (a new organizer of the returning German group), with nine companies. Both groups will be located within Handmade Designer Maker.
As part of NY Now's Lifestyle collection, the United Kingdom's British Jewellery and Giftware International pavilion will expand to feature 12 companies; Germany's new IEC - Berlin Inter Expo Consult GMBH will showcase eight companies, and Hong Kong's Trade Development Council will highlight six new companies--all in the Gift section.
The largest concentration of international resources will be presented as part of the co-located Artisan Resource. International government-sponsored pavilions at Artisan Resource include Panama's Ministry of Trade and Industry and South Africa's Cape Craft & Design Institute.