Walmart to Charge Vendors for Stocking, Warehousing
New charges will affect about 10,000 suppliers
Posted on 
June 24, 2015
 by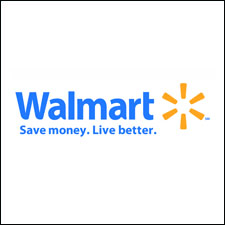 BENTONVILLE, Ark.-Walmart will begin to charge one-time fees to almost all of its suppliers for stocking items in new stores and new warehouses, according to a spokeswoman for the retailer.
The spokeswoman, Molly Blakeman, told HFN that Walmart had started to inform vendors about these fees and other changes in a "private document" sent to vendors last week. Blakeman said these charges (which she called "allowances") will affect an estimated 10,000 suppliers.
Blakeman added that Walmart is instituting this new policy as part of its renewed focus on its Everyday Low Price strategy, which Greg Foran, president and CEO of Walmart U.S., announced a few months ago. In addition, these charges will "add consistency across the supplier base" in that all suppliers will be part of this program. She did not explain where there had been inconsistencies prior to this new policy.
Blakeman also did not comment on whether these charges are intended to help Walmart handle increased costs from its program to raise wages for associates, and for its added marketing investments, as had been reported by Reuters about this move.