Showroom Roundup: Phillips, Viterra, Mega Motion, Greenington and Nuloom Announce Las Vegas Market Plans
Posted on 
July 22, 2015
 by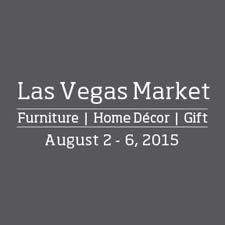 LAS VEGAS-Companies are gearing up for next month's Las Vegas Market. Several newcomers have signed leases while another has expanded its showroom space.
The Phillips Collection will unveil its newly expanded and renovated showroom in Building A, suite 202, a space that is 36 percent larger and taking adjacent space previously occupied by IMC management offices. Phillips will host a ribbon cutting event on Aug. 2 at 2:30 p.m., as well as its market industry mixer later that day, starting at 4 p.m., where there will be food, cocktails and music.
Boutique art glass brand Viterra is opening a new showroom on the third floor of Building C. This second showroom opening follows the initial launch of the Viterra brand at the Atlanta International Gift & Home Furnishings Market in July. "Viterra will work with independent retailers. We believe there is an opening for well designed, competitively priced art glass objects which are selectively distributed," said Tony Galvin, vice president, sales. "The collection is quite extensive, so specialty retailers and galleries can easily pick out assortments which are just right for them."
Power recliner company Mega Motion and its Windermere Motion line, a subsidiary of Pride Mobility Products Corporation, has signed a longterm agreement to move into a new, larger showroom in the Las Vegas Market. "With our exceptional growth in the past 24 months and the continued expansion of our product line, it was necessary to find a larger showroom in Las Vegas," said Dennis Valkanoff, director of new business development for Pride Mobility. "We're excited to have secured this great new location at Building A-814, starting with this summer's market."
Greenington Fine Bamboo Furniture has signed a lease on a permanent showroom. The new showroom is located in Building B, at B-0701. A ribbon cutting is scheduled for the first day of market, Aug. 2 at 10 a.m. "We are very excited to now have a permanent showroom in Las Vegas. It is a beautiful space and a great location in the market, both for showcasing Greenington product and for seeing all of our dealers," said President Yang Lin.
With a greater emphasis here on the casual furnishings category, Treasure Garden has secured a 5,600-square-foot showroom, C-1215. A ribbon cutting is planned for opening day. "We are looking forward to being a part of this international furniture venue and the added exposure its focus on casual furnishings and accessories will provide," said Jeff B. Dorough, vice president sales and marketing. "This market offers our company the opportunity to reach the growing designer and traditional furniture retailer marketplace that is working to introduce clients to the popular outdoor room concept."
Rug resource Nuloom will exhibit at Las Vegas Market for the first time, showing in space A-406 in Building A. The market will connect the company with the Las Vegas Market community and the West Coast, Nuloom said. It will showcase such new collections as its Middle Eastern- and European-inspired Chloe collection and the bold, vintage-inspired Vivid Silk collection, in addition to popular favorites, the company said.