Lowe's Net Climbs for Q4, FY
Lowe's posted large increases in net income for both the fourth quarter and fiscal year.
Posted on 
February 26, 2015
 by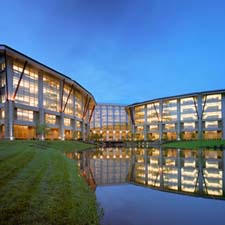 MOORESVILLE, N.C.-Lowe's ended its fiscal year on Jan. 30 with its bottom line for both the fourth quarter and fiscal year in very healthy shape.
Net income for the fourth quarter jumped 47.1 percent to $450 million, bringing the bottom-line total for the year to $2.7 billion, up 18 percent. Net sales rose 7.5 percent to $12.5 billion in the quarter, with a same-store sales increase of 7.3 percent. For the year, net sales reached $56.2 billion, up 5.3 percent and including a gain of 4.3 percent in same-store sales.
Commenting on the results, Robert Niblock, Lowe's chairman, president and CEO, said, "We remain focused on improving our profitability even while investing in key capabilities to drive sales growth. Our transformation is gaining momentum, and macroeconomic fundamentals are aligned for modestly stronger home-improvement industry growth in 2015."
Gross margin in the quarter was flat at 34.7 percent. Selling, general and administrative expenses increased 3.9 percent in dollars but dropped off 88 basis points as a percentage of sales, to 25.2 percent.
For the new fiscal year, Lowe's said it expects total sales to rise by 4.5-5 percent, and same-store sales to increase by 4-4.5 percent. It is also projecting that it will open from 15 to 20 home-improvement and hardware stores this year.