Home Boosts Kohl's Q1
Home product categories were featured players in Kohl's modest first quarter.
Posted on 
May 14, 2015
 by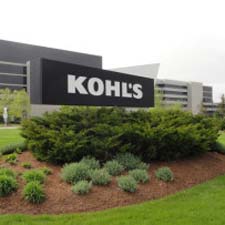 MENOMONEE FALLS, Wis.-Home product categories were featured players in Kohl's modest first quarter, which ended on May 2.
In a conference call this morning to financial analysts, Wes McDonald, the retailer's senior executive vice president and chief financial officer, said home, footwear and men's all posted sales increases of greater than 3 percent in the quarter. More specifically, small electrics in housewares and bedding and bath were "pretty strong" in the quarter, McDonald said.
Overall, Kohl's net sales rose 1.3 percent to $4.1 billion, including a gain of 1.4 percent in same-store sales (on top of a 3.4 percent comp-store dropoff from last year's first quarter). Net income increased 1.6 percent tot $127 million.
Kevin Mansell, chairman, president and CEO, told the analysts that the quarter's numbers were in line with the company's expectations, especially in sales. Mansell added that the quarter provided evidence that Kohl's Greatness Agenda—its long-term effort to build the retailer's business through the five pillars of "amazing product, easy experience, personalized connection, incredible savings and winning teams" (as Mansell spelled it out at an investors meeting last year)—is working. "The Greatness Agenda had a positive impact on our results" in the quarter, Mansell said.
Gross margin in the quarter rose 18 basis points to 36.9 percent. Selling, general and administrative expenses were up 1.6 percent in dollars and seven basis points as a percentage of sales, to 24.6 percent.