Fiskars to Acquire WWRD
Posted on 
May 11, 2015
 by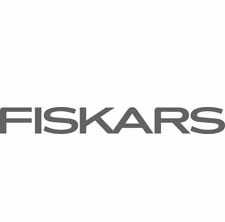 HELSINKI-Fiskars Corporation has agreed to acquire WWRD, whose brands include Waterford, Wedgwood, Royal Doulton, Royal Albert and Rogaška, for $437 million.
For Fiskars Living business, the WWRD acquisition will create a strong presence in the U.S., and will further enhance Fiskars' market position in Europe and Asia-Pacific, Fiskars said. WWRD reported net sales of $432 million for the fiscal year ending April 4, Fiskars said.
Fiskars yesterday agreed to buy 100 percent of the shares in the holding company of the WWRD group, including its brands and business operations from the U.S.-based private equity firm KPS Capital Partners. The move is part of the Finnish company's growth strategy to become a leading global-branded consumer goods company in the luxury and premium home and lifestyle products market, with a clear focus on tabletop and gifts. Fiskars also owns Iittala and Royal Copenhagen.
The transaction is subject to the completion of an antitrust filing and it is expected to close in the beginning of July 2015.
The management of WWRD will report to Kari Kauniskangas, president and CEO of Fiskars Corporation.
"We are delighted to be bringing together WWRD's portfolio of iconic luxury home and lifestyle brands with Fiskars' highly regarded Living brands of Iittala, Royal Copenhagen, Arabia and Rörstrand, which are renowned for their Scandinavian design and heritage. After the acquisitions of Iittala Group Ltd. in 2007, Royal Copenhagen A/S in 2013 and now WWRD, Fiskars Group is set to become a leading global branded consumer goods company in the area of luxury and premium home and lifestyle products focusing on tabletop, giftware and interior decor," Kauniskangas said.
The brand portfolios and product offerings of Fiskars Living business and WWRD complement each other, Fiskars said. Each company has a strong heritage and history, and Fiskars said it will continue to develop all WWRD and Fiskars Living brands and strengthen them based on Fiskars' consumer insight and understanding of consumer goods industry drivers and on leveraging common success models across them.
"We look forward very much to building a joint future with Fiskars. There is an excellent fit with the brand portfolios of both companies, and we will be able to build a joint success that will stem from the deep roots and core values of both the WWRD and Fiskars' Living brands," said Pierre de Villeméjane, CEO of WWRD. "We are delighted to be getting an owner that has strong industry experience and an impressive 365 years of heritage in Scandinavian design. I am confident that these strengths, together with our continued focus on contemporary relevance, will ensure that the WWRD brands will retain and indeed grow their iconic status around the world and capture the ongoing growth in luxury demand."