Happy Holidays for JCP
Posted on 
January 7, 2015
 by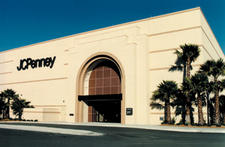 PLANO, Texas-In what CEO Myron Ullman III described as another step toward the company's recovery, J.C. Penney reported a same-store sales gain of 3.7 percent for the holiday sales period, consisting of the nine weeks straddling November and December.
In its statement on this result, J.C. Penney also said it now expects fourth-quarter same-store sales to rise from 2 to 4 percent.
"Our highest priority over the last year has been to restore profitable sales growth at J.C. Penney," Ullman said. "This holiday season was instrumental in that effort--and our teams delivered. Customers clearly responded to our combination of great merchandise and compelling promotions this holiday season."
J.C. Penney released its same-store number yesterday afternoon. In after-hours trading, its stock price jumped more than 20 percent, and stood nearly $8 a share before trading began this morning.