IMC Files for IPO
Posted on 
November 13, 2014
 by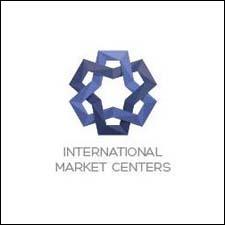 HIGH POINT, N.C.-International Market Centers, parent company of both the High Point Market Authority and World Market Center Las Vegas, has filed for an initial public offering with the U.S. Securities and Exchange Commission.
According to the filing, IMC hopes to raise about $200 million from the offering, which it intends to use to pay down some of its debt. The company also intends to list its stock on the New York Stock Exchange under the symbol IMC.
No quantity of shares or selling price were listed in the filing.
After the offering, IMC will continue to own a majority of the voting power of its stock. Currently, the company is a limited partnership controlled by affiliates of Bain Capital and Oaktree Capital Management.
According to the filing, IMC had revenues of $150.6 million in 2013, up 8.7 percent from 2012's revenues. The company posted a net loss of $32.9 million last year, compared to 2012's net loss of $63.5 million.
For the first nine months of this year, IMC's revenue totaled $118.8 million, an increase of 7.6 percent over the first nine months of 2013. Its net loss for that period was $28.3 million, compared to a net loss of $29.1 million last year.