Retail Imports Set for March Rise
Posted on 
March 12, 2014
 by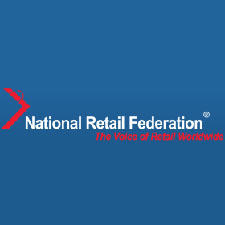 WASHINGTON-Import volume at the nation's major retail container ports should increase by 12.4 percent this month, according to the most recent Global Port Tracker report from the National Retail Federation and Hackett Associates.
The double-digit increase is expected because U.S. retailers are ready to stock up for spring and summer, an NRF statement on the report said. "Retailers are bounding back from the annual post-holiday slowdown and getting ready for the surge in activity that comes each year as the weather warms up," said Jonathan Gold, NRF's vice president for supply chain and customs policy.
In January, the most recent month with available data, U.S. container ports boosted their import volume by 5.3 percent from December and 4.1 percent from January 2013. The Global Tracker Report projected that February--historically the slowest month in the year in import volume--would see an 8.8 percent drop in volume from February of last year.
Following March's increase, April is expected to bring a 5.1 percent year-over-year gain, followed by a 3.7 percent increase in May. June should see import volume up 5.3 percent, and July is expected to see a volume pickup of 3.5 percent from last year's July.
Gold also noted that cargo handling at the ports has been slowed by the severe winter weather and shortages in labor and equipment. "Congestion has been a problem for many ports during this slowdown, so operations will need to improve to handle the expected surge in the coming months," he said.
NRF has already forecast a 4.1 percent gain in retail sales in 2014, but has cautioned that this still depends on how government policies affect the economy and consumer confidence. "Somehow, the average consumer needs to be given the economic confidence to go out and spend," said Ben Hackett, founder of Hackett Associates. "Without that, the economy will remain weak, and no amount of tinkering by the Federal Reserve will have much of an impact."