Holidays Spur Import Volume
Retail imports projected for a 4.2 percent rise in 2015
Posted on 
August 10, 2015
 by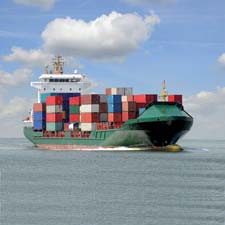 WASHINGTON-With retailers readying their stores for the holidays, import volume at the nation's major retail container ports is expected to climb 3.6 percent this month, according to the most recent Global Port Tracker report from the National Retail Federation and Hackett Associates.
"Consumers might be out buying back-to-school supplies, but toys and sweaters are starting to show up on the docks," said Jonathan Gold, NRF vice president for supply chain and customs policy. "There are still some lingering congestion issues, but retailers are working with their supply chain partners to make sure all of that merchandise flows smoothly to store shelves." The congestion Gold was referring to is occurring at the West Coast ports, as a result of the slowdowns earlier this year from the protracted negotiations for a new contract between the International Longshore Workers Union and the Pacific Maritime Association, which operates the ports.
In June, the most recent month with hard data, import cargo volume was down 2.5 percent from May, but rose 6.2 percent from June 2014. The report estimated that July would produce an increase of 6 percent year over year. September should bring a slight drop of 0.1 percent, followed by a gain of 1.2 percent in October.
The projection for November calls for a 4.5 percent increase, while December's volume is expected to decline by 2.8 percent. If these projections are met, imports for the year would be up 4.2 percent over 2014.
The use of more large-capacity ships by ocean carriers has enabled retailers to pay less to transport their merchandise. The situation has caused "complete chaos on the high seas" because some lines have canceled voyages to counteract this trend, according to Hackett Associations Founder Ben Hackett. "The end result will likely be a highly volatile situation of freight rates moving up and down," Hackett said.