HSNi Profit Up for Q4, Down for FY
Posted on 
March 2, 2015
 by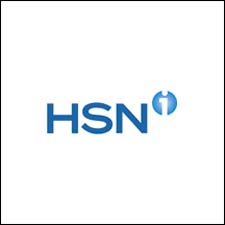 ST. PETERSBURG, Fla.-HSN Inc. (HSNi) finished its fiscal year on Dec. 31 with an 11 percent gain in fourth-quarter net income, to $68.3 million. For the fiscal year, net income totaled $173 million, down 3.1 percent.
Net sales in the quarter totaled $1.1 billion, a pickup of 9.7 percent and bringing net sales for the year to $2.5 billion, up 5.4 percent. Mindy Grossman, HSNi's CEO, said the company's financials "gained momentum throughout 2014, culminating in strong customer growth and record digital and mobile sales." In the fourth quarter, digital sales rose 12 percent, representing more than half of the company's total business, and mobile sales grew 40 percent, the fastest-growing platform for HSNi.
Among HSNi's two operating units, Home Shopping Network enjoyed a sales gain of 14.3 percent in the quarter and 7.1 percent for the year. Cornerstone's sales were flat in the quarter and up 1.9 percent for the year.
Gross margin in the quarter was down 41 basis points to 34.1 percent. Selling, marketing, general and administrative expenses increased 6.9 percent in dollars but shed 59 basis points as a percentage of sales, to 23.4 percent.
Grossman said, "These results demonstrate how we are capitalizing on our unique position at the intersection of technology, media and retail and the power of leveraging content across our multiple platforms to drive commerce."