HSN Inc. Posts Net, Sales Gains on Digital Strength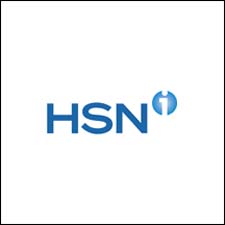 ST. PETERSBURG, Fla.-Accelerated digital performance helped drive HSNi's net income up 39 percent, and combined division sales up 8 percent, in the first quarter ended March 31.
The company posted net income of $33.7 million, compared to the prior-year period's $24.1 million. Overall net sales were $841.9 million in the quarter. Net sales for the HSN division increased 10 percent to $600.5 million, including 18 percent growth in digital sales. The Cornerstone division reported net sales of $241.4 million, a 4 percent increase, including 5 percent growth in digital sales.
"Our performance in the quarter reinforces the experiential power of our content and our ability to create engagement across our platforms," said Mindy Grossman, CEO of HSN, Inc. "These results demonstrate the continued execution of our strategy to drive commerce by creating personal connections with our customers and offering unique and compelling products. Once again, accelerated performance in digital was a key factor in our strong growth momentum with digital up 12 percent, representing half our total business." Grossman said mobile sales grew 31 percent for the quarter, with penetration at 18 percent of total sales.