HomeGoods Drives TJX Q1
Posted on 
May 19, 2015
 by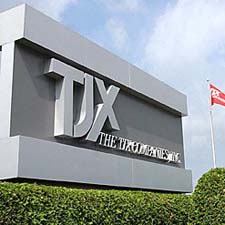 FRAMINGHAM, Mass.-Strong sales, from HomeGoods in particular, helped boost first-quarter net sales for The TJX Cos. by 5.8 percent to $6.9 billion.
HomeGoods' top line in the quarter, which ended on May 2, grew 16.2 percent, including a gain in same-store sales of 9 percent. Sales at Marmaxx, the division with T.J. Maxx and Marshalls stores, were up 6.1 percent in total and 3 percent on a same-store basis. Net income for the company rose 4.5 percent to $474.6 million.
Carol Meyrowitz, TJX's CEO (who will become chairman when Ben Cammarata retires next month), said, "Our outstanding values and exciting mix of apparel and home fashions continue to resonate with shoppers across all of our geographies. It was great to see that, similar to last quarter, comp sales were also entirely driven by customer traffic, and we had a significant increase in units sold."
Gross margin rose 41 basis points to 28.3 percent. Selling, general and administrative expenses increased 8.9 percent in dollars and 49 basis points as a percentage of sales, to 17 percent.
TJX said it expects same-store sales for the second quarter and the full fiscal year to rise by from 2-3 percent. "We remain convinced that we have the right strategy in place to achieve our long-term growth goals as TJX continues on the path to becoming a $40 billion-plus global value retailer," Meyrowitz said.