Barclays: Good Outlook for Holiday Spending
Posted on 
November 25, 2014
 by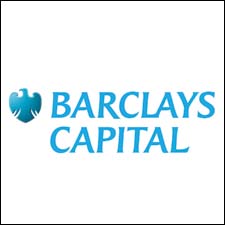 NEW YORK-All of the signs for a stronger holiday shopping season than last year are in place, according to retail analysts with Barclays Capital.
In a meeting yesterday with reporters, the analysts provided their takes on the factors that will play into holiday shopping traffic this year. Research material provided at the meeting showed that the National Retail Federation has predicted that U.S. retail sales during the holidays should increased by 4.1 percent. The International Council of Shopping Centers has forecast a 4 percent gain, while Deloitte has projected a gain of from 4 to 4.5 percent.
Barclays' research calls for an overall comparable-store sales increase of from 2 to 2.8 percent for the holidays. "We're more optimistic than we were 60 days ago, but still not as optimistic as NRF," said analyst Alan Rifkin.
According to Rifkin, retail is now benefiting from an overall better macroeconomic environment in 2014 versus this time last year. "You have housing on an upswing, you have six more shopping days this year than last year, and you have energy prices working in the consumers' favor," Rifkin said. The weekly U.S. average regular gasoline price at the pumps has dropped more than 80 cents a gallon since June, and is now at its lowest level since 2010, according to Barclays' research.
Among the stocks Rifkin covers are Bed Bath & Beyond and Best Buy. He said e-commerce will be "a big deal with my companies, which have had a low penetration in e-commerce thus far. My retailers are streamlining their e-commerce functions with their stores, because the omnichannel retailers now have a distinct advantage." He cited Best Buy in particular, which is "more effective online now than a year ago," and Williams-Sonoma.
Overall, e-commerce sales should increase by 8 percent in the fourth quarter, up from a 7 percent pickup in the fourth quarter of 2013 and a 6.3 percent gain in the fourth quarter of 2012.
For analyst Matthew McClintock, who covers Target and specialty softline retailers, "there will be no end to the promotional environment" at retail during the holidays. "The holiday season will be intensely promotional, which will be a positive for Target," McClintock said.
Analyst Meredith Adler, who covers Walmart, the dollar stores and food and drug stores, said Walmart's sales thus far in the fourth quarter have been better than expected. Adler said that for the dollar stores, holiday traffic levels will depend on the jobs picture for their target lower-end consumers, and perhaps gasoline prices. Barclays' research showed that the U.S. unemployment rate has slipped below 6 percent, compared to about 9 percent two years ago.-David Gill