NPD: More Holiday Shopping Taking Place Online
Posted on 
December 12, 2014
 by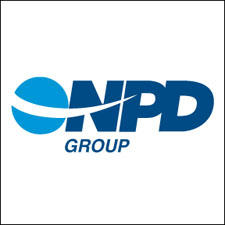 PORT WASHINGTON, N.Y.-Much of the shopping for holiday gifts during this season will occur on online retail portals, according to a survey by CivicScience whose results were released by The NPD Group.
The study found that 27 percent of U.S. consumers plan to do as much of their holiday shopping as possible online this year. Twenty-nine percent of these consumers expect to conduct more than half of their holiday shopping on the Internet. In addition, 21 percent of the shopping population said they enjoy the holiday shopping experience in stores, and another 16 percent they tolerate the in-store experience.
Parsing the numbers, the CivicScience survey found that consumers aged 18-24 are the most likely to love or enjoy shopping in stores during this holiday season. Those aged 45-54 are the next highest-ranking age group favoring in-store shopping.
Women are 103 percent more likely than men to say they love or enjoy holiday shopping in stores. Consumers aged 35-44 and those with annual incomes of more than $75,000 tend to shop more online.
Marshal Cohen, NPD's chief industry analyst, said, "The latest survey results from NPD's partners at CivicScience confirm that while in-store shopping is still attractive to some consumers, online shopping is growing in popularity and importance. Retailers seeking to set themselves apart and win favor with in-store shoppers have a clear opportunity to improve on the in-store experience."