Surya Selected for Georgia Fast 40
Posted on 
May 20, 2015
 by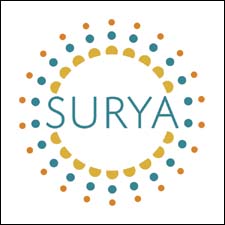 CALHOUN, Ga.-Surya has been named to the 2015 Georgia Fast 40 by ACG Atlanta, the Atlanta Chapter of The Association for Corporate Growth (ACG), a global professional organization focused on middle-market growth, mergers and acquisitions and private investment.
Each year, ACG Atlanta honors the top 40 fastest growing middle-market companies in Georgia. To be eligible for the award, companies must be for profit and headquartered in Georgia; have recent year-end revenues ranging from $15 million to $500 million; and demonstrate three years of verifiable revenue and employment growth.
"Finding ways to solve our retailer and designer customers' business challenges has always been our top priority and what drives us to excellence," said Satya Tiwari, president, Surya. "Every day, the Surya team works with one goal in mind: to bring to market innovative new products and solutions that will help our customers effectively compete in the market and build the most successful home accessories business possible. It's simple, but it works. I would like to thank ACG Atlanta for this important recognition and our customers for their continued support and loyalty."
Surya's incremental expansion into multiple home accessory categories, significant investment in marketing and technology tools, having extensive inventory and having fast fulfillment rates have been instrumental in the company's year-over-year double digit revenue growth, the company said. Surya also added 100 jobs from 2012 to 2014, doubling its employee head count.