Ethan Allen Net Dives in Q2
Posted on 
January 28, 2015
 by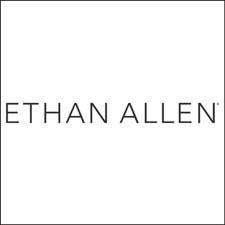 DANBURY, Conn.-As it continues to transition its product offerings, Ethan Allen Interiors reported a 13.1 percent drop in second-quarter net income, to $10 million.
A company statement said the introduction of more than 600 product offerings in the fiscal first half led to a selloff in floor inventory, which affected retail sales and gross margins. Gross margin in the quarter, which ended on Dec. 31, was down 106 basis points to 53.8 percent. Selling, general and administrative expenses edged up 2.6 percent in dollars and 25 basis points as a percentage of sales, to 44.9 percent.
Ethan Allen did see some positive impact from its new product launches. The second quarter brought an 8.4 percent gain in comparable written sales, which helped boost net sales by 2.1 percent to $197.1 million.
Farooq Kathwari, Ethan Allen's chairman and CEO, said, "We are continuing to make major changes in repositioning our offerings, advertising, technology and North American manufacturing." Kathwari noted that in spite of the "disruption" stemming from these changes, the company was able to boost its adjusted earnings per share by 9.6 percent for the fiscal fist half.
"Looking ahead," Kathwari said, "we have another six months of major changes as we further update our offerings and continue to strengthen our advertising and manufacturing. We remain cautiously optimistic as we move forward."