Eco-Friendly Expo Sheduled for 7 W
Posted on 
May 13, 2010
 by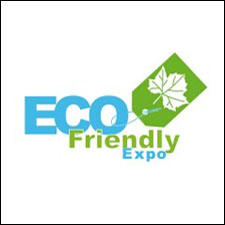 NEW YORK-7 W New York will host The Eco-Friendly Expo, showcasing the best in high-end design, architecture, transportation, travel, art and fashion.
The Expo is devoted to bringing green to a new level, with over 50 exhibitors on board for the boutique style marketplace including El Museo del Barrio, Decorazon Gallery, Kohler, Cosmos Communications, The Architect's Newspaper, Bath Fitters, Siw Thai Silk, Green Mountain Energy, Juan Valdez Coffee, and Recycle-A-Bicycle. The upscale cross-industry event will take place May 25-27 on the 11th floor venue space at 7 W New York.
Geared towards creating partnerships for environmental projects, business and education, the Expo will provide a showcase for investment opportunities while stimulating environmental exposure by promoting the value of green thinking. The 7 W tenants will have their own booth on the exhibit floor, with a specially curated selection of eco-friendly products from 7 W suites.
The Expo is expected to attract eco-enthusiasts, trade professionals and public and private sector buyers and will include numerous demonstrations, interactive sessions and The Power of Green lecture series. Speakers for the series include Adam Freed, from the New York Mayor Michael Bloomberg Administration; Robert Ferry and Elizabeth Monoian from The Land Art Generator Initiative; Ben Jervey, author of The Green Apple book; Julian Zugazagoitia, Director of El Museo del Barrio NYC; and Elizabeth Balkan from UNEP; among others.
Tickets can be purchased online at ecofriendlyexpo.com or at the door.