Housewares Show's Discover Design a Sellout
Posted on 
February 12, 2015
 by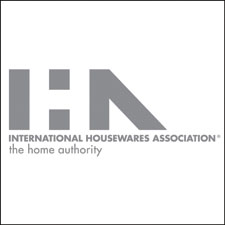 ROSEMONT, Ill.-Discover Design, the International Home + Housewares Shows' high-design showcase, has sold out with more than 100 exhibitors. According to the International Housewares Association, which manages the trade show, companies new to this special feature of the show include Bengt Ek Design, Deejo, Gramovox, iitala, Jia, PO: Selected, Pomegranate, Poppin, Rice Cube, Vasta International and Prestige Identity.
Design Debut, the incubator program within Discover Design, will spotlight 10 exhibitors new to the show: Belle V, Bob's Your Uncle, Latimeria, Milimetrado, Nero Designs, NP Glassworks, Perry Gargano, SoYoung, Strand Design and Steelforme.
Among other events will be a Discover Design Gallery, which will showcase products that will be competing for the Global Innovation Award (gia), located in booth S3283. Also, an invitation-only Discover Design Specialty Retailer & Media Reception is scheduled for March at 5:30 p.m. in the Gallery.
For the gia awards, each company can submit two new products and one collection. The 11 winners will be announced at the invitation-only gia dinner on March 8 at the Radisson Blu Chicago.