Target Settles Data-Breach Issue with MasterCard
Posted on 
April 16, 2015
 by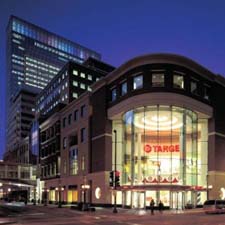 MINNEAPOLIS-Target has reached a settlement agreement with MasterCard International related to the data breach the retailer underwent in the fourth quarter of 2013.
Under the terms of the agreement, Target will fund up to $19 million pretax in what a statement from the retailer called "alternative recovery payments." This money will be distributed by MasterCard to eligible MasterCard issuers worldwide that issued MasterCards that were claimed to have been affected by the data breach.
The settlement is on the condition that issuers of at least 90 percent of the eligible MasterCard accounts accept their alternative recovery offers, either directly or through the sponsoring issuers, by May 20. Assuming that all conditions of the consummation of the settlement have been satisfied, issuers that do accept the offers will be paid by the end of the 2015 second quarter.
In return, the issuers that accept the offers will release Target from any claims related to the data breach. Scott Kennedy, Target's president of Financial & Retail Services, said the retailer "intends to continue to defend itself vigorously against any assessments made by MasterCard on behalf of MasterCard issuers that do not accept their offers."