JCP Gets Help From Home
Posted on 
May 14, 2015
 by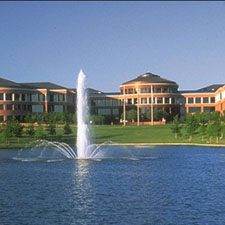 PLANO, Texas-The home category played a starring role for J.C. Penney as the retailer slashed its first-quarter loss from $352 million last year to $167 million this year.
In a conference call to financial analysts, CEO Myron Ullman III said the retailer's overall results got boosters from furniture sales and the debut of its home catalog in March. Ullman said the catalog "has helped us to reconnect with lapsed customers and accelerate growth in our online business." The plan now calls for J.C. Penney to release a second home catalog this fall, Ullman added.
Net sales in the quarter, which ended on May 2, rose 2 percent to $2.9 billion and included a pickup of 3.4 percent in same-store sales. Marvin Ellison, president and CEO-designee (he will succeed Ullman in this role in August), said accelerated sales at jcp.com also played a huge role, with home once again providing some fuel to this growth.
Gross margin ballooned by 338 basis points to 36.4 percent. Selling, general and administrative expenses were cut by 4.4 percent in dollars and 224 basis points as a percentage of sales, to 33.8 percent.
Looking ahead, J.C. Penney said same-store sales are projected to increase by from 4-5 percent for the fiscal year as a whole. Ellison told the analysts that home remains a major opportunity for growth for the retailer, and that J.C. Penney will focus on several areas to ensure that home continues to grow.
The first of these will be to get back in stock on inventory, particularly in bedding, bath and window treatments. Another will be to change in-store presentations with in-style stackouts and improved key value items.
Ellison also cited the upcoming offering of a collection of bedding with Eva Longoria, which will be available at about 150 J.C. Penney stores and on jcp.com. "We think our customers are going to respond very favorably to Eva Longoria, and there will be more in terms of existing attractions like this coming in the future," he said.