Burlington CFO Weyhrich Resigns
Posted on 
January 12, 2015
 by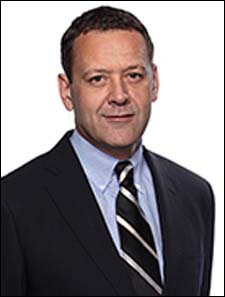 Todd Weyhrich
FLORENCE, N.J.-Todd Weyhrich, executive vice president and chief financial officer of Burlington Stores, has retired from his post. Marc Katz, previously executive vice president of merchandise support and information technology, has been promoted to succeed Weyhrich, effective today.
In addition, the off-price retailer provided guidance for its results for the fourth quarter, which ends on Jan. 31. Based on better-than-expected results, Burlington said its net sales for the quarter are expected to rise by from 9.6 to 10.1 percent, with same-store sales projected for a gain of from 5 to 5.5 percent. Previously, the company had said total sales would increase by from 7.2 to 8.2 percent, and same-store sales would rise by from 3 to 4 percent.
Weyhrich, who had served as chief financial officer since 2007, said he is retiring to spend more time with his family and pursue other interests. Tom Kingsbury, chairman, president and CEO, said of Weyhrich, "His leadership has helped us build a strong finance function, drive improved growth and profitability across our business, improve our capital structure and successfully complete our IPO and transition to a public company." Burlington conducted its initial public offering in 2013.
Katz had been executive vice president of merchandise support and information technology since 2011. Prior to that, he served as the retailer's executive vice president of merchandise planning and allocation. Before joining Burlington, he had held executive posts with A.C. Moore Arts & Crafts, Foot Locker and May Department Stores.