Bed Bath to Open Brooklyn All-In-One Store
Posted on 
April 9, 2015
 by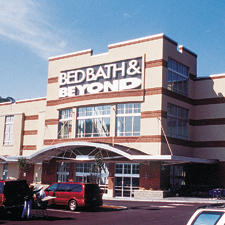 UNION, N.J.-Bed Bath & Beyond will open a store that will combine four of its concepts under one roof in Brooklyn, N.Y., in the latter part of spring 2016.
Steven Temares, the company's CEO, announced the new location during a conference call on Bed Bath's fiscal-year and fourth-quarter performance to financial analysts. Temares said the location will encompass more than 100,000 square feet, and will be sited in the Liberty View Industrial Plaza in Brooklyn's Sunset Park section. He did not identify which four concepts will share the space. Bed Bath's nameplates include Bed Bath & Beyond, Christmas Tree Shops, buybuy Baby, Harmon and Cost Plus World Market.
"This location provides us with an opportunity to create a unique shopping venue to showcase our ever-increasing and evolving merchandise assortment as well as our omnichannel capabilities," Temares told the analysts.
For the fiscal year ending on Feb. 28, Bed Bath posted net income of $957.5 million, down 6.3 percent from last year's net, on sales of $11.9 billion, an increase of 3.3 percent. Fourth-quarter net income totaled $321.1 million, off 3.7 percent, with net sales gaining 4.4 percent to finish at $3.3 billion. Same-store sales for the year edged up 2.4 percent and increased picked up 3.7 percent in the quarter.
The drop in net for both periods occurred largely because of huge increases in interest expense—from $554,000 to $19.3 million in the quarter, and from $1.1 million to $50.5 million for the year—due to interest associated with $1.5 billion in senior unsecured notes issued last July, according to Susan Lattmann, Bed Bath's chief financial officer. Increases in coupon expense, net direct-to-customer shipping expense and markdowns also played a part in the shrinkage of the bottom line.
Temares told the analysts, "As a leading omnichannel retailer, this is truly an exciting time for us. We believe we are and must remain flexible and nimble to be able to respond to the ever-changing industry landscape. Through our decentralized culture and our steadfast mission to just take care of our customer, we believe we are extremely well positioned to continue the long-term profitable growth."