Bon-Ton Q1 Loss Deepens
Bon-Ton posted a net loss of $34.1 million for its fiscal first quarter.
Posted on 
May 21, 2015
 by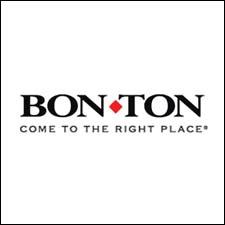 YORK, Pa.-Bon-Ton posted a net loss of $34.1 million for its fiscal first quarter ending on May 2, compared to last year's first-quarter net loss of $31.5 million.
The ink got redder on the retailer's bottom line in spite of an uptick of 0.5 percent in net sales to $610.9 million, which included a 0.8 percent increase in same-store sales. In addition, Bon-Ton was able to manage its expenses. Selling, general and administrative expenses were down 1.6 percent in dollars and 80 basis points as a percentage of sales, to 35.8 percent.
However, gross margin finished the quarter at 33.8 percent, down 149 basis points.
Kathryn Bufano, Bon-Ton's president and CEO, said the retailer enjoyed growth in both its brick-and-mortar and e-commerce channels. "In addition," Bufano added, "we saw some wins in merchandising, including strength in moderate sportswear, activewear and men's furnishings, while efforts in our localization strategies continue to generate good results."
Looking ahead, Bufano said Bon-Ton will continue its efforts to build a compelling assortment, refocus its brand, further its omnichannel capabilities and maximize its operating efficiency. She also noted that the retailer will open a new e-commerce fulfillment center this fall, which is designed to help improve its customer service and generate other efficiencies. "Overall, we believe the strategies we have in place will yield improved results as we move through fiscal 2015," she said.