Bob's Discount Furniture to Open Eight Chicago Stores
Stores are planned for Skokie, Burbank, Orland Park, Villa Park and Aurora
Posted on 
November 4, 2015
 by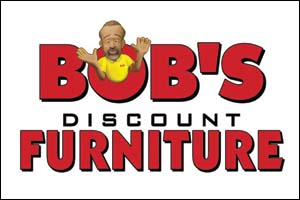 MANCHESTER, Conn.-Bob's Discount Furniture, which operates primarily on the East Coast, plans to open five stores in the Chicago area in February with three more to follow in the spring, according to a Chicago Tribune report.
Earlier this year, the furniture retailer announced it was leasing a warehouse in Shorewood, Ill., and now plans to open stores in Skokie, Burbank, Orland Park, Villa Park and Aurora in February, Bob's Discount Furniture spokesman Sean Flanagan told the Chicago Tribune. "We'll follow up with another wave of openings sometime in the spring," with three additional stores, he said. "There's a lot of optimism in the air, and people are valuing their living spaces more and more."
The retailer currently operates approximately 63 locations throughout New England, Delaware, Maryland, New Jersey, New York, Pennsylvania, Virginia and Connecticut.
Based here, the Bob's Discount Furniture, with positioning as an everyday-low-price retailer, is owned by private equity firm Bain Capital.
Of the eight stores to open in Chicago, "six will fill existing space, one is a massive renovation, and one is new construction," Flanagan said in the report.