Bassett Furniture's Q2 Revenues Rise 30.9 Percent
The company's results were bolstered by a dramatic increase in shipments and same-store sales
Posted on 
July 1, 2015
 by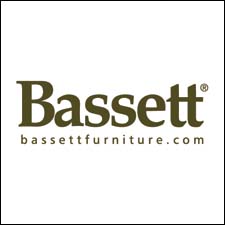 BASSETT, Va.-Bassett Furniture Industries' realized a 30.9 percent rise in sales to $111.6 million, driven by a whopping 27 percent increase in shipments to its dedicated retail stores for the quarter ended May 30.
Net sales for the 59 company-owned Bassett Home Furnishings stores were $63.9 million for the second quarter of 2015 compared to $53.3 million for the second quarter of 2014, an increase of $10.6 million, or 20 percent. The increase was primarily due to a $9 million, or 17 percent, increase in comparable store sales coupled with a $1.6 million increase in non-comparable store sales primarily from two new stores that opened in the last 15 months.
The consolidated retail operating profit for the second quarter of 2015 was $2 million compared to a loss of $0.7 million for the same period last year, an increase of $2.7 million. The 57 comparable stores generated operating income of $2 million for the quarter, or 3.4 percent of sales, compared to $0.1 million, or 0.1 percent of sales, for the prior year quarter.
Gross margins for comparable stores were 49.8 percent for the second quarter of both 2015 and 2014.
Bassett Furniture Industries manufactures and markets high quality, mid-priced home furnishings through 92 company- and licensee-owned stores. The most significant growth opportunity for Bassett continues to be its dedicated retail store program, according to a company statement.
"Across the board, our business segments grew sales and increased profits," said Robert H. Spilman Jr., president and CEO. "Propelled by our store network and independent dealers, wholesale sales grew by 19 percent. The 17 percent comparable store sales growth turned in by our corporate retail division marked the fourth consecutive quarter of double-digit gains, and the successful integration of our recently acquired Zenith Freight Lines LLC significantly contributed to our operating results."
For the six months ended May 30, net sales were $204.4 million, a 27.1 percent increase from $160.8 million in the same period last year.
The company said it plans to continue opening new stores, primarily in under-penetrated markets where it currently has stores.