Las Vegas Market Adds Antiques
Posted on 
March 25, 2015
 by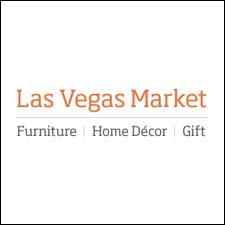 LAS VEGAS –Las Vegas Market has secured three key anchor exhibitors and forged a new partnership with veteran antique fair organizer Arbor Antiques Services, Inc. in preparation for the summer launch of Discoveries – The Antique Vintage Marketplace. This new, immediate-delivery marketplace for antique, vintage and one-of-a-kind resources debuts Aug. 2-5, 2015.
Presented within the new Pavilions at Las Vegas Market, Discoveries is for independent retailers and interior designers looking to diversify their assortments with antiques and one-of-a-kind products for display or resale. One-of-a-kind merchandise throughout Discoveries will be replenished each day.
"Discoveries will add a new dimension to the product offerings at Las Vegas Market bringing West Coast-based antique retailers and designers something unique and exceptional," said Dorothy Belshaw, president of gift and home décor, International Market Centers. "As part of the summer debut of a dramatic and expanded presentation of temporary exhibits, Discoveries is expected to occupy 30,000 square feet of exhibit space."
The three anchor exhibitors are Go Home, a "descendant" of the antique importing empire, Golden Oldies, based in Flushing, N.Y.; Classic Home, which offers traditional craftsmanship and one-of-a-kind items such as TV cabinets with old doors, architectural elements and other traditional accents; and Blue Ocean Traders, which imports antiques and reproductions for home and garden and sources salvaged, reclaimed, vintage items to accurately reproduce pieces from the past.
The new partnership with Arbor Antiques will present a collection of approximately 15-20 dealers, featuring fine European and American antique furniture, antique linens, American primitives, silver, china, pottery, antique prints, rugs and more. Arbor Antiques' collection will comprise some 5,000 square feet of exhibit space within the Pavilions at Las Vegas Market.
"I think Las Vegas will give my dealers a whole new avenue to expand their client base and increase their business," said Curtis Ann Davis, president of Arbor Antiques. "It's a wonderful opportunity for dealers and buyers because we have antiques that will be completely new to a West Coast audience. I'm very excited about doing the show and so are the dealers – so many are already committed – they can't wait."