Surya Donates $20K to the American Red Cross for Nepal Relief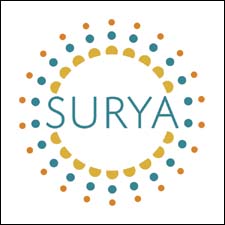 CALHOUN, Ga.-Surya has donated $20,000 to the American Red Cross in support of the organization's relief efforts in Nepal in the wake of last Saturday's earthquake. Donations were collected from Surya employees and sales representatives and matched by Surya.
"Our hearts go out to the people of Nepal as they work to rebuild their communities after this devastating event," said Satya Tiwari, president. " We can only imagine the challenges and uncertainty that lie ahead and wanted to reach out in some small way to help those affected begin the road to recovery. We hope that our customers and vendor partners will also consider donating or helping in any way that they can."
Surya employs several Nepalese citizens in its offices here.
The American Red Cross has committed $1,000,000 to help provide emergency humanitarian assistance in Nepal and is mobilizing disaster specialists as part of a larger global Red Cross relief response being led by the Nepal Red Cross. In addition to providing recovery planning and telecommunications support, the American Red Cross is lending remote mapping and information management support to help reconnect separated families. Supplies, including non-food items such as tarps, buckets, kitchen sets and blankets, are also being sent to Nepal.