Surya's Tiwari Joins Akshaya Patra USA Advisory Board
The company has been involved with the Indian nongovernmental organization since 2012
Posted on 
October 20, 2015
 by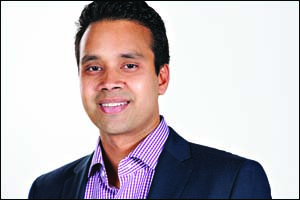 Satya Tiwari

CALHOUN, Ga.—Satya Tiwari, president of Surya, has been named to the advisory board of Akshaya Patra USA. Since 2012, the company has been actively involved with Akshaya Patra, the Indian nongovernmental organization that runs one of the world's largest school meal programs, serving 1.5 million rural children in India.
In his role on the six-member advisory board, Tiwari will work to expand the reach of the school lunch program to serve the communities in northern India, where more than 50,000 Surya artisans live. Through the addition of a new kitchen near Varanasi, India, Tiwari aims to provide the children of Surya's weavers with access to the nutrition and education needed to help them lead successful lives and break free from the cycle of poverty.
Tiwari himself grew up in a small village in northeastern India, and knows first hand the health and educational challenges encountered in rural areas. Surya has already raised $140,000 for the lunch program through its "Miles for Meals" initiative, which includes an annual half-marathon event.
"Satya's enthusiasm to build and serve the dreams of others through his support for Akshaya Patra is truly inspiring," said Emily Rosenbaum, CEO of Akshaya Patra USA. "We are so honored that he has chosen to be part of the Akshaya Patra movement to eliminate childhood hunger and promote universal education."
"In the almost four years that Surya has partnered with Akshaya Patra, I've witnessed the amazing things that passion, diligence and purpose can accomplish, and that's inspired me to do more," said Tiwari. "Making financial contributions is important, but it's even more important to roll up your sleeves to make sure that those contributions are achieving the best results possible. I'm honored to join the Akshaya Patra Advisory Board and look forward to working with this game-changing organization to help remove the barrier of hunger one meal at a time."