ICFF Opens Tomorrow
Posted on 
May 18, 2012
 by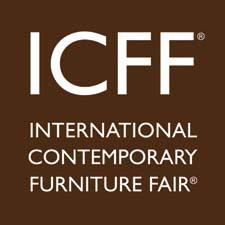 NEW YORK-The showcase for contemporary design, the International Contemporary Furniture Fair, opens tomorrow at the Jacob K. Javits Center here, and more than 25,000 attendees are expected to attend over the four-day run. The show will have more than 500 exhibitors from 34 countries in 10 categories, including furniture, lighting and accessories.
In addition to some of the biggest design names in the industry, there will be exhibitors from various groups and organizations such as BC Wood Specialties Group (Canada), British European Design Group (BEDG), Ceramic Tiles of Italy, Furniture New York, The Furniture Society (U.S.), IDSA New York (Industrial Designers Society of America), Inside Norway, Interiors from Spain, JETRO (Japan External Trade Organization) and Portugal Brands.
ICFF will also offer talks for attendees, including ones on Spanish interior design and Portuguese architecture and design, and with Ronan Bouroullec, the French industrial designer. Along with Bernhardt Design, ICFF will present the seventh annual ICFF Studio, which pairs up-and-coming designers and their prototype products with made-to-measure potential manufacturers.
In conjunction with ICFF is a plethora of events throughout New York City, including WantedDesign at the Tunnel on 11th Avenue and the Noho Design District. One resource that highlights design-related events around the city is the Smithsonian's Cooper-Hewitt, National Design Museum's new mobile-ready website, designweeknyc.org.
Cooper-Hewitt will also be presenting two installations at WantedDesign with content from recent exhibitions: "Design with the Other 90%: CITIES" and "Graphic Design--Now in Production," which opens May 26 on Governors Island. In addition, Cara McCarty, curatorial director of Cooper-Hewitt, will moderate a 12 p.m. panel on Sunday, May 20, at WantedDesign on "Material Glass: from craft to industry, from product to architecture." Panelists will include architect Jamie Carpenter; glass and video artist Andrew Erdos; Tina Oldknow, Corning Museum of Glass; Josh Owen, Rochester Institute of Technology; and Andrew Page, editor, Glass Quarterly.