Home Depot Q4 Net Jumps 36.1 Percent
Posted on 
February 25, 2015
 by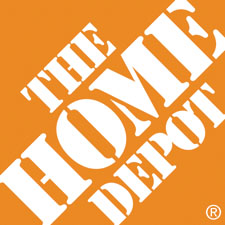 ATLANTA-Providing a strong finish to a positive fiscal year, The Home Depot posted a 36.1 percent increase in fourth-quarter net income, which was $1.4 billion.
This brought net income for the fiscal year ending on Feb. 1 to $6.3 billion, up 17.8 percent. Net sales in the quarter totaled $19.2 billion, up 8.3 percent and including a gain of 7.9 percent in same-store sales. In the fiscal year, net sales rose 5.5 percent to $83.2 billion, with same-store sales rising 5.3 percent.
Craig Menear, Home Depot's chairman, president and CEO, said, "We had a strong finish to the year, as strength across the store, the recovering U.S. housing market and solid execution aided our business in 2014."
Gross margin increased 10 basis points to 35.1 percent. Selling, general and administrative expenses rose 2.5 percent in dollars but fell back 121 basis points as a percentage of sales, to 21.5 percent.
For the new fiscal year, Home Depot has projected a gain of from 3.5-4.7 percent in sales, with same-store sales growth of from 3.3-4.5 percent. The retailer also said it plans to open six new stores in this fiscal year.