Hooker Furniture Posts Double-Digit Gains for Profit and Sales in Q2
Posted on 
September 4, 2013
 by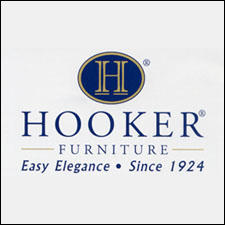 MARTINSVILLE, Va.-In spite of soft demand, Hooker Furniture was able to post double-digit increases in both net income and sales for its second quarter ending on Aug. 4.
Net income jumped 14.5 percent to $1.7 million. Net sales were up 10.2 percent to total $55.3 million. Paul B. Toms Jr., Hooker's chairman and CEO, noted that the company achieved sales increases in both upholstery and casegoods even though demand and the retail business progressively slowed as the quarter moved into the summer.
"Our ability to achieve a consolidated sales increase in the 9 to 10 percent range for the third consecutive quarter, despite the softer demand this summer, is a reflection of our solid inventory position on best-selling products, our increased upholstery manufacturing capacity and steady promotion of what we believe to be our strongest product line in several years," Toms said.
Gross margin provided further fuel to the bottom-line growth by increasing 152 basis points to 24 percent. Selling, general and administrative expenses were up 18.7 percent in dollars and 138 basis points as a percentage of sales, to 19.2 percent.
Looking ahead, Toms said, "The decreased demand at retail as we moved through the summer has made us a little less bullish than we were coming out of the first quarter. However, other economic indicators are generally positive, with housing affordability still favorable from a recent historical perspective, and with consumer confidence reaching its highest level since January 2008 in June of this year." Hooker's inventory position on its best sellers, its increased upholstery production capacity, its core product line and new business initiatives to expand its market reach has the company "positioned well" for an upturn in business, he said.